Jobs at Simon Community Scotland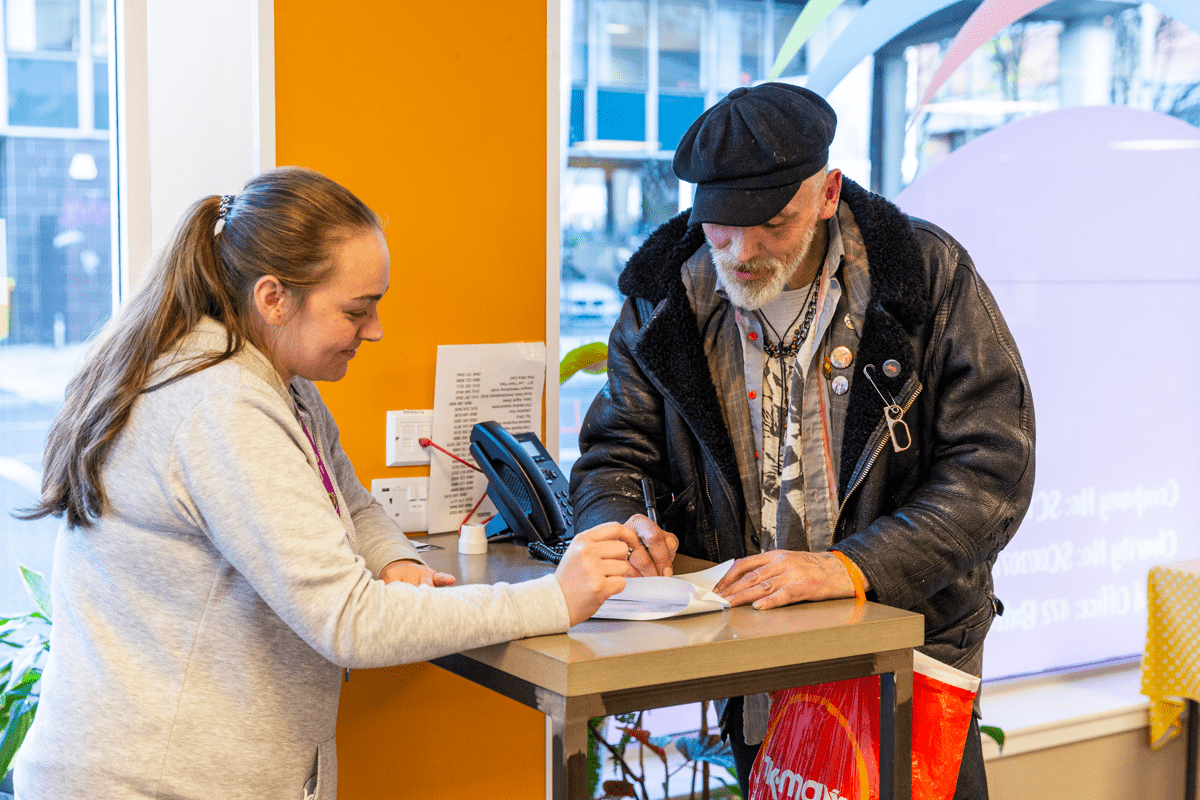 People at the heart
At Simon Community Scotland people are at the heart of who we are and what we do. Day-by-day, person-to-person, we tailor what we offer to what people need.

We're here to provide consistent, friendly and informed support so people can explore options and take the next steps towards a happier, safer future.
For more information you can visit the Simon Community website. You can also check out our Volunteer Opportunities.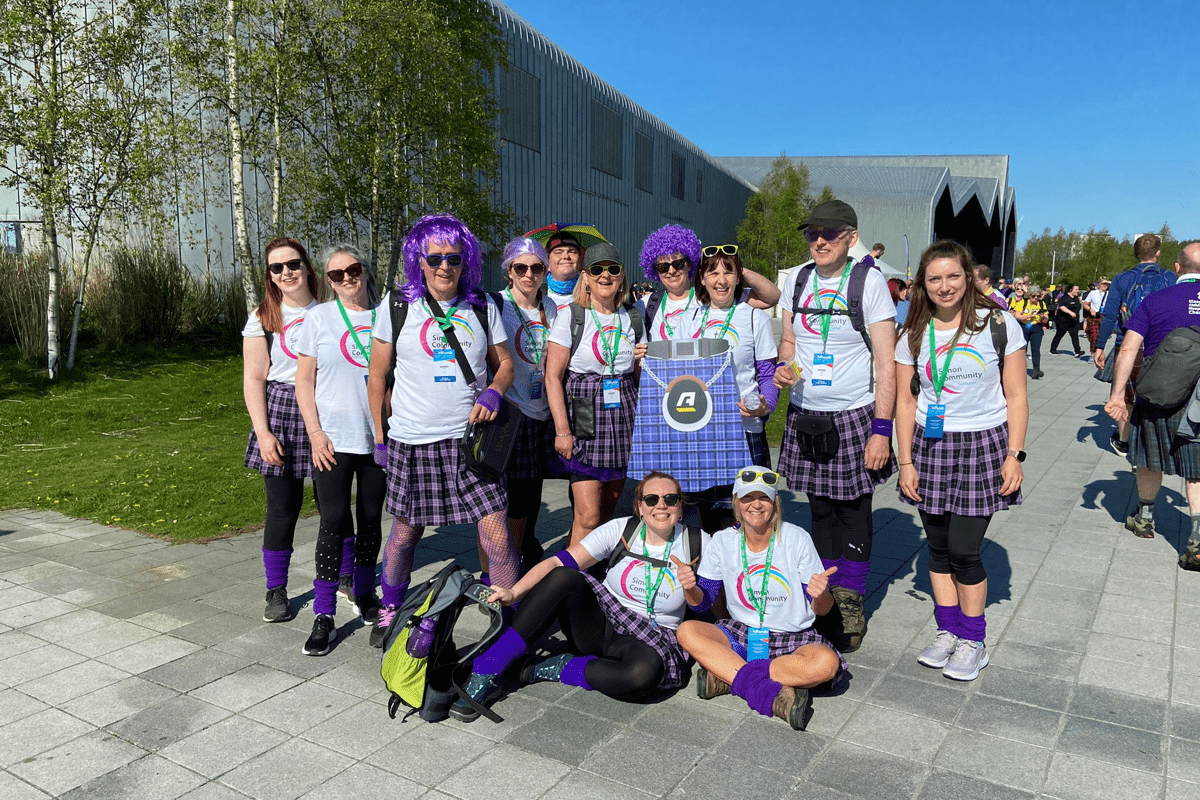 Join our award winning #OneTeam
We want people who share our values to join us and become a part of the Simon Community Scotland family. We welcome people with a wide range of skills and experiences – including those who have lived through homelessness.
We are proud to have won Scotland's Charity of the Year in 2020 and in 2021 we were delighted to win S1 Jobs Best Charity Employer award.
If this sounds like something you would love to be involved with, check out our Job Opportunities below and apply today. You can also check out our Volunteering Opportunities.

Working at Simon Community: What's it really like?
Staff reflections: Why I work in this space?
Building relationships

"When I first started I liked my job, but now I love it. It's so rewarding. The people we support now know my name and face and it feels good to build relationships".

Sonia Fiado

Support Worker

Access Hub

Glasgow

Saving lives

"Through embedding harm reduction across the organisation, we meet people where they are at, without judgement, promote people's rights and save lives. Every day".

Claire Longmuir

Head of Policy & Practice

Harm Reduction

Scotland

Driving positive change

"Simon Community is an organisation that drives positive change for the people we support, placing their needs at the heart of what we do to make things happen".

Rolf Pratt

Service Lead

Housing First

Edinburgh
Benefits
Annual Leave 35-38 days

When you join us you will receive 35 days of annual leave which rises to 38 days after 5 years. Having time off is important to recharge and have some time with family, friends or just to be on your own.

Wellbeing Days

In addition to annual leave, all frontline staff have an additional two days leave to use as they wish, taking time off to relax, do some volunteering work, enjoy their birthday and spend time with the family – the key is to do something that makes you happy. No dentist appointments!

Pension

Based on a full time support worker, you pay 4% of your annual salary into your pension, as do SCS. This means that 8% is paid into your pension on an annual basis, so starting out as a Support Worker on £21,860 your pension contribution would be totalling a minimum of £1748.

Life Insurance

Our life insurance plan is 5 times your salary. You have complete control over where and to whom you want the money paid upon your death. Starting off as a Support Worker would give you £114,765 life cover.

Cycle to Work Scheme

Cycling is great for your mental and physical health, it's also good for the environment and is cheaper than the bus. Our Cycle Scheme is designed to help you buy a bike and equipment and pay in easy monthly payments.


Cycle Travel

We want to encourage and support cycling within and outside Simon Community Scotland, so to help our environment, improve our health and clean our air we will pay you 20p per mile to cycle to work, and back again of course!

Counselling Service

We provide access to six free face to face or online counselling for staff. It is completely confidential and is provided by an external agency. The average cost of 6 counselling sessions means that you have access to £360 of mental health support, and you will get access within a week.

Occupational Health

We have an excellent Occupational Health service that can provide you with a very personal and detailed consultation for up to an hour, considerably more than your GP can provide. The cost to Simon Community is £220, the cost to you, none.

Tax-Free Childcare

Designed so that for every 80p you put into your Tax-Free Childcare account, the state will add 20p. The scheme gives you basic-rate tax back on your childcare bill meaning you could save up to £2,000 a year.

Hospital Saturday Fund

If you pay a minimum of £5 per month, you are eligible for health benefits worth £725 plus £7,500 health insurance cover.

Sickness

After 5 years, you will receive 6 months full pay and 6 months half pay for sickness.


Refer a Friend

You and your friend could both receive £500.

Volunteering at Simon Community Scotland
We also have a number of volunteer roles at Simon Community Scotland. Click the link below to find out more.
About Simon Community Scotland
Already working at Simon Community Scotland?
Let's recruit together and find your next colleague.